Indie Pop laced with Baroque undertones and fronted by a physics major.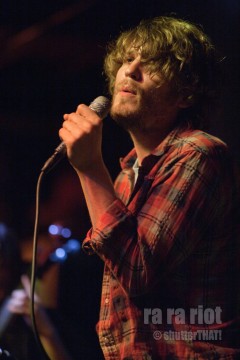 Ra Ra Riot stops by the Rev in support of their sophmore CD release, "The Orchard," and put on a solid show for a few hundred mostly college age fans.
Lead singer, Wes Miles, noted that this was the band's first time playing in Arkansas, and the sextet didn't seem to disappoint – gliding through one tune after another.   The players are all rather versatile too – Wes picking up a guitar when guitarist Milo Bonacci takes up keys; cellist Alexandra Lawn takes up vocals on "You And I Know."
Perhaps it's the fact that you just don't often see a band with both a violinist and cellist playing indie rock / chamber rock, but the flow of energy on stage is as entertaining to watch as the music is to listen to.
I mean, how often can you see a band in an intimate venue that appears on both NPR's World Cafe and Carson Daly?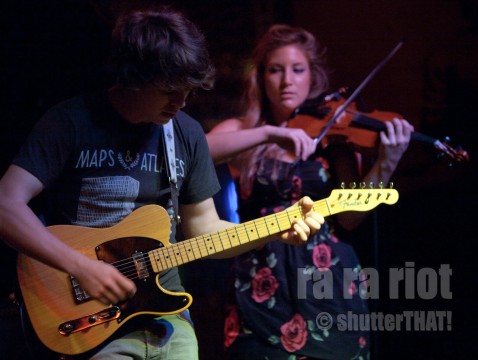 Milo Bonacci (guitar) and Rebecca Zeller (violin)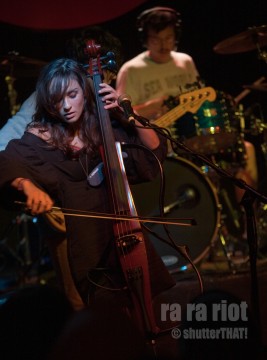 Alexandra Lawn (cello),